It's time to talk about Finland
Ann Miziriak, student of HSE in Petersburg, went for an ex-change program in Finland. So here it is the best parts of studying abroad and some tips how to live in another country
Seems like Finland is not even "abroad" for Russians, especially for people who live in St-P. Usually they go out just for shopping or taking a few bottles of Finnish Fairy for their friends. Let me break the stereotypes and convince you that this magnificent North Country is much more than salmon, cheap yoghurts and coldness.
I study in Tampere University of Technology at Industrial management department (because I'm a manager, yey!). Tampere is not a huge city. It's only 250 000 people here, and the town is adorable! It's just 8 hours from St-P. There are lots of constant-living Russians, and precisely 11-15% of all the population are students. It means that parties are everywhere. Nevertheless, before you go there to enjoy your studies it's better to know the peculiarities.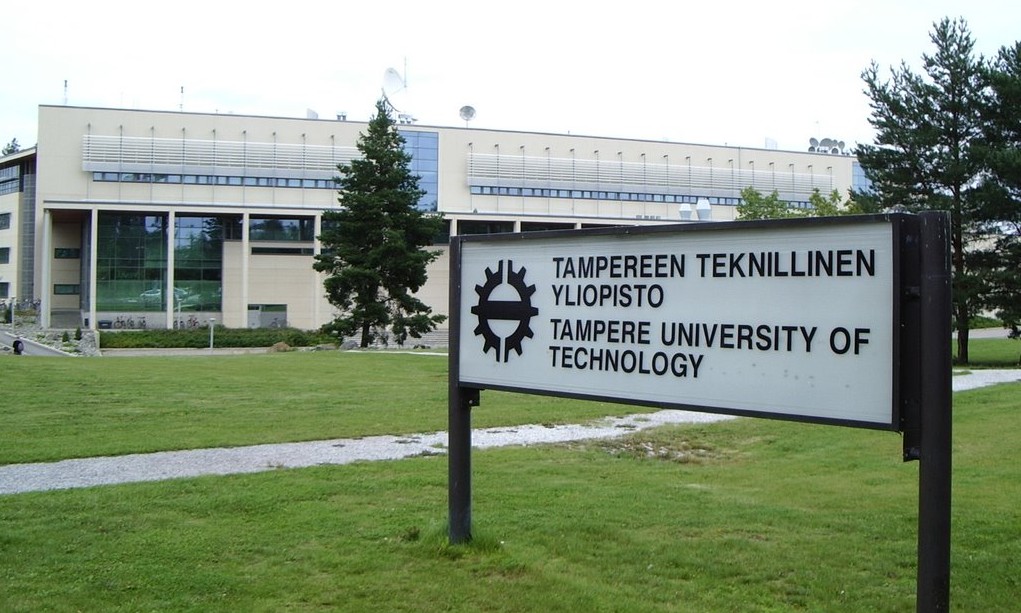 Paper work
First of all, documentation! It won't take lots of time, however it demands money. For me it cost about €550 (fee for visa was about €320. You can save money if you pay via Internet; translation of papers – the price depends only on an agency, insurance – again, try to find the cheapest. Totally, I paid something about 7500 rubles and it was a very good option, others were like 12000 rubles ). It took only 3 weeks to make visa, so consider this as well.
Transportation
As for the transport, here you won't have any problems because luckily we're neighbors with Finns. You can choose whatever you want depending on your preferences – train, car or plane. Or even ferry, but that's as long as hell. I chose direct bus, it was very convenient – just from my place to Finland. No headache with suitcases and it took just a bit more than 8 hours. Don't be afraid of the customs! When I was passing the border, they asked nothing! Moreover, no one looked through the suitcases. Basically, you can bring whatever you want (but be careful, not too many cigarettes and alco!).
Accommodation
Well, the third item on the list is your accommodation. Don't rent a flat! You will feel as lonely as Shrek on his swamp. The better option is to rent shared apartment for 2-3 people in a student accommodation. Only this way you will feel a real student – with endless parties, guitars and beer. Reminisce to concern about the accommodation asap, at the same time you apply for studies, cause otherwise you will not have a place. As for Tampere, here there are few (I think 2 or 3) organizations working especially for students. It won't be hard to get an apartment with them (because they do their job really good and the university provides you with all the needed info). However, again, apply as soon as possible to have nice one! The price will fluctuate from € 250 to 350, so it is not so freaky expensive.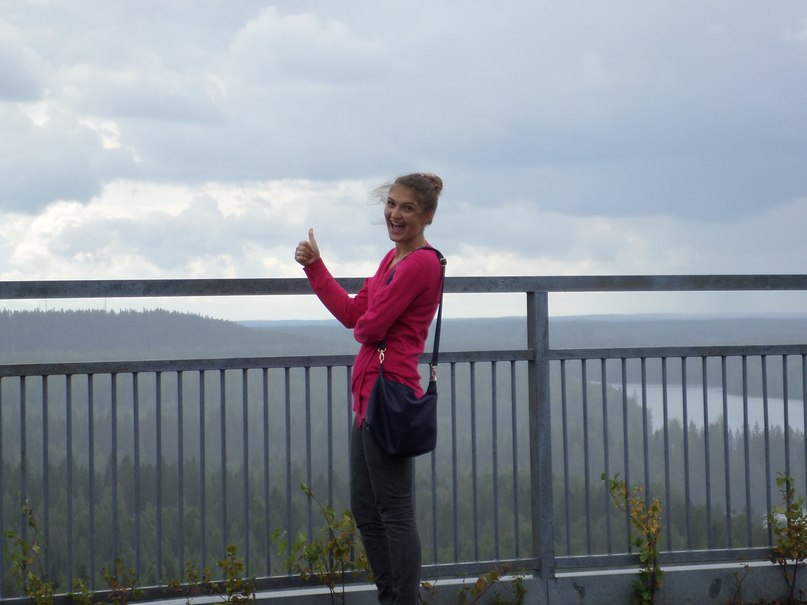 Inside the flat
Another point about accommodation. They are really goody here! You will have a huge room (something about 20 square meters) just for yourself. But, unfortunately, you have to bring your own pillow, shits and blanket, and one blanket will not be enough. It is freaking cold here since the middle of September. Also, basically there are no dishes in the apartments, so you have to buy some plates and pans here or take your own. The same is for folks, spoons and glasses. I was lucky, my neighbour has been living in the flat for 1 year and he bought everything. But it's just my case, some guys made a huge shopping in IKEA, which is, by the way, located in another town. Also, be aware of possible mixed apartments! For instance, my flat mate is a boy, not a girl and it was kind of surprise. The accommodation has everything you need – free laundry, saunas, common rooms for parties and even sport facilities in some of them.
Studying process
I was very afraid that it would be really hard to understand all the lectures. English is native neither for me, nor for the teacher. But, here, in TUT, all the professors have really good pronunciation, so it's not an issue. Moreover, I can say, that I even didn't feel any difference. Everything is like at home – some lectures are boring, some are nice, some assignments are terrible and it's absolutely impossible to understand what the teacher wants from you. So the difference is just about language, but if you have a nice level of English you shouldn't worry. And just a small thing – it's almost impossible to cheat here and antiplagiat rules are tough, so, be nice and honest. And also, try to not be late, Finns hate it. Try to learn Finnish language, it's adorable.
Warmness and sport
With that, let's move to the issue of clothes. It's colder than in St. P, so, seriously, take warm closes! Good jackets and sweaters, really warm pajamas or even layered clothes. Warm shoes are demanded as well. And don't forget to take something to do sports! In TUT they have really good facilities – you can go to a sports hall, to the group exercises or even participate in team sport, like football. Moreover, you can make climbing and badminton here. Also, you can do running, skiing or ice skating (and hockey as well!). So if you're kind of enthusiastic, bring needed equipment; here it is very expensive to buy or to rent it. Personally I tried some of group exercises. It was really funny, because trainers speak only Finnish, so you have to be concentrated all the time, you don't understand what to do, but you enjoy it. I forgot that all these lovely joys are available with price of €40 for the first semester and something like €60 for the second one. Comparing to St.-P, this price is just ridiculously low.
Traditions
Well, next step is probably about culture. First of all, I want to say that for me it wasn't  "special treatment" just because I'm Russian. Yes, for sure, at first time people said: "Hey, where's vodka?!", but all the time it was just funny jokes, nothing offensive or insulting. Moreover, students here make jokes on each other all the time, but no one has some really serious arguments. Don't worry about stereotypes, your exchange study was just created to break them all! As for Finns, well, they are nice people. I reminisce the phrase of one Finnish student: "if the prices for alcohol in Finland were like in your country, our society wouldn't work". It's true, they drink a lot. Especially, Teekkaries. This "Teekkari" means "first year student at The University of technology". And that means that you just have to drink as much as possible, party a lot and go to all the sauna events. In TUT there is even a Teekkari passport where you collect stamps for being good Teekkari – visiting all the bars in Tampere, go to parties and so on. That's fun! By the way, don't miss the orientation week. TUT tutors really help – they gather you and your groupmates, you play some games together, have some excursions and so on. Well, everybody is friendly here, so, I think in a month you will feel there as at home.
Eating habits
Well, probably I should add more items for list. Food! It's just a bit more expensive here, than in St.-P, fortunately, for vegetarians, meet is very expensive here (kilo of chicken fillet is 600 rubles) but other prices are not so high. And if you love yoghurts and milk products – you'll be in paradise! They're both good and inexpensive. As for fish – it's the same as in St.-P. For your sake don't try salty one, it's just disgusting! Also, Finnish potato is very tasty! Oh, and one more thing, eating at the University is perfect. It's just 2.6e for salad, main dish, 2 drinks and bread, and it's delicious.
So, if you want to be Teekkari, have hard parties and lots of new international friends – welcome to Finland!
The text was written especially for The Vyshka by Ann Miziriak
---